While shilling for Barnes & Noble at the last century's end, an interesting biography made its way across my counter. Initially it was the Sphinx's immortal gaze that caught my attention, but upon a closer look I could see a group of men mounted on camels. In the center of that group were two faces I recognized; despite the picture's age, Winston Churchill & T.E. Lawrence stood out. Between them, however, was a woman I didn't recognize. What had she done? Who was she to command the prime location in a photograph (I was to learn) commemorating the final day of the Cairo Conference on the Middle East?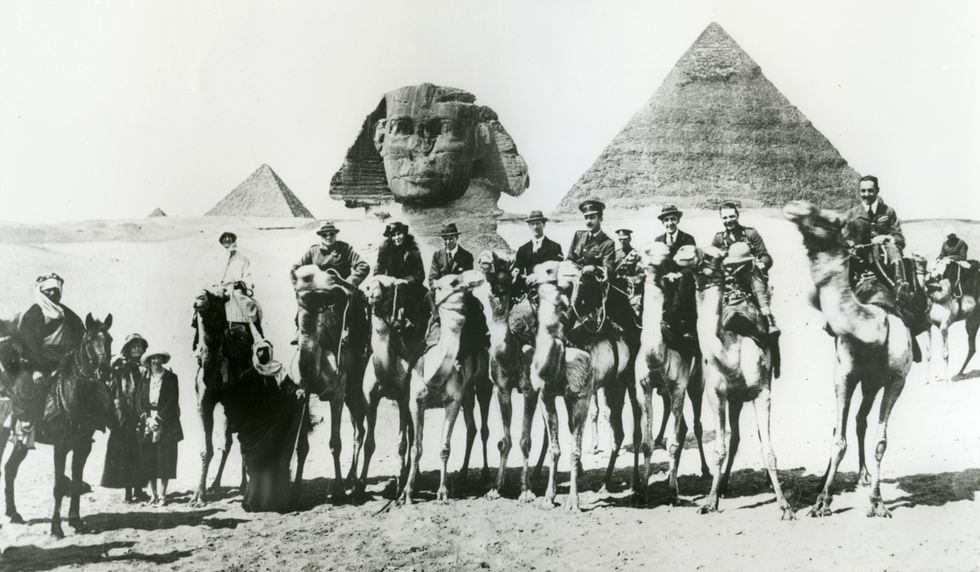 The woman in question: Gertrude Bell. Archeologist, Arabist, spy, cartographer, & writer Ms. Bell spent the majority of her adult life in and around Mesopotamia. Following the close of the First World War she became integral to British policy making following her White Paper "Self Determination in Mesopotamia". Where Lawrence was essential in establishing the House of Saud in what is now Saudi Arabia, Ms. Bell almost singlehandedly created the modern state of Iraq. Her letters, published in August of 2001, provided an in depth look at a remarkable woman, and she might have remained of interest to historians, Middle East scholars, and travel writers had George W. Bush's Adventures in the Middle East not began shortly after.
The Iraq War 2.0 led to a renewed interest in her travels and writing. Outside of the usual suspects (policy wonks, journalists, politicians), Werner Herzog (
Cobra Verde
,
Rescue Dawn
,
Fitzcarraldo
) has been trying to bring a biopic of her life to the silver screen. After several fits and starts, he appears to have finally nailed down a leading lady in Nicole Kidman. Shooting is set to commence in Morocco & Turkey late this year. Robert Pattison and James Franco are rumored to fill out the principle cast as Col. Lawrence and Henry Cadogan respectively.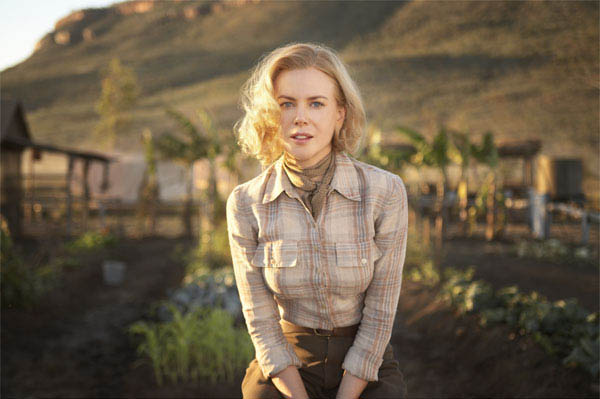 With her work on
Australia
and
Far & Away
, Ms. Kidman certainly has experience with the rough and tumble required of the time period and character. I'll be interested in seeing how Herzog ties the historical record with modern events.
A pair of fansites have been chronicling all of the activity so far. You can check them out
here
and
here
.
The late Christopher Hitchens has a nice write-up on a more recent biography that you can read
here
.
More reading material
here
and
here
. You can find
an excerpt
from
Shaper of Nations
courtesy of NPR.