YEAAAAAAAAAAAAAAAAAAAAAAAAAAAAAH !!!!!!
I MADE IT !!!
This morning with Fred and Aaron, we were awake at 5h00.
At 6h00 we were on the Green Park for met Shia Labeouf !
He was very kind and nice, but he couldn't help us for Steven Spielberg !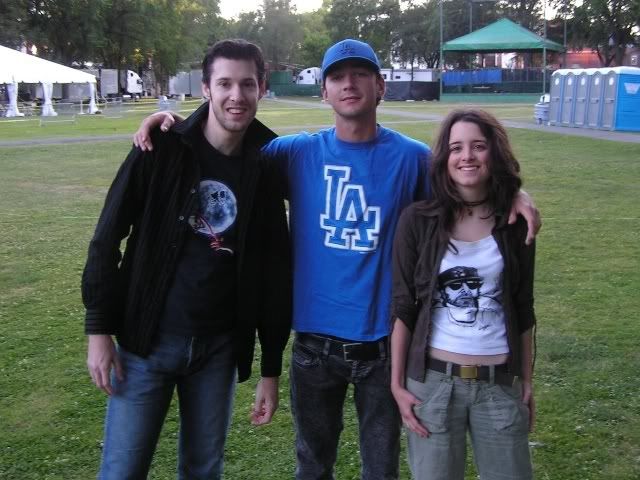 Then we went for breakfast. Later, we were walking in the streets searching for maybe Steven Spielberg, and we saw a man with a cap !
So we aproach and it was STEVEN SPIELBERG !!!
He was on the other side of the road, and he waves at us to come, but his security guards say stop, and wait there !
So we wait a moment and we STRESSED because he was only in the other side of the road and we can't go through !!! And we were affraid if he goes away !!!
But then a guard comes to us and tell us that Steven Spieblerg is ok for meet us and sign my huge drawing, but then we must not try to be bad guys and following him everywhere.
So we cross the street and STRESS STRESS STRESS, we wait near a wall, then Steven Spielberg comes to us and shake our hands.
Then I give him my file with my drawings and pictures he asked me if it's really for him and I say « YES of course !!!» He was sooo happy !
He look a little bit at it and say that my drawings are great !!!!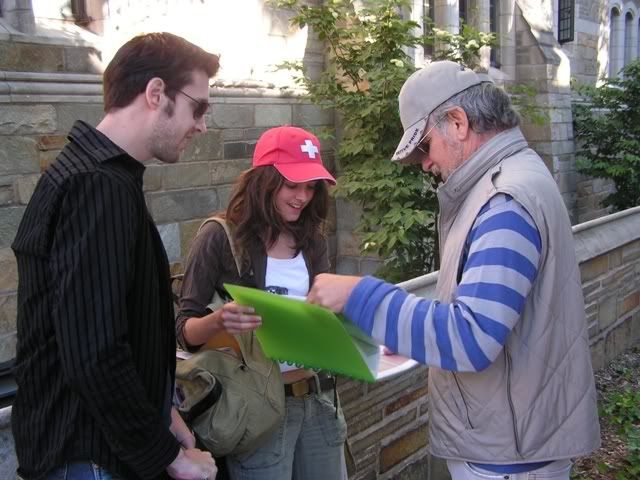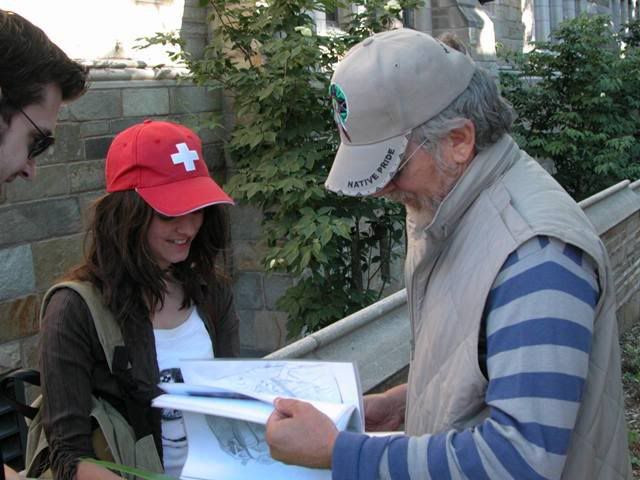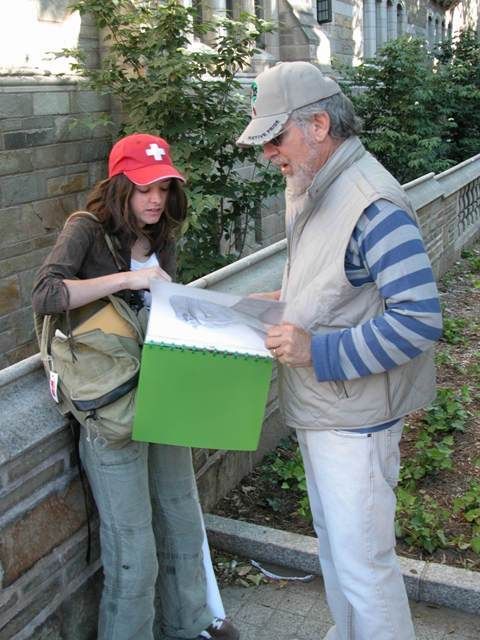 Then I give him my « Director's Chair » with my name on it for sign it !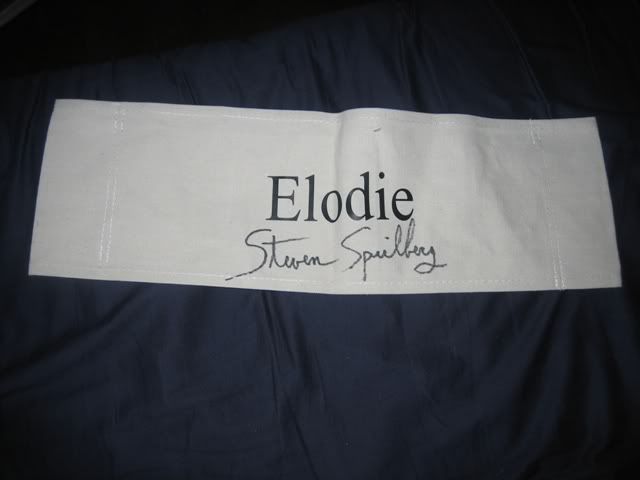 Then he ask me to show him the HUGE drawings that I print and say he want to sign it for me !
And he made a LONG signature !!!!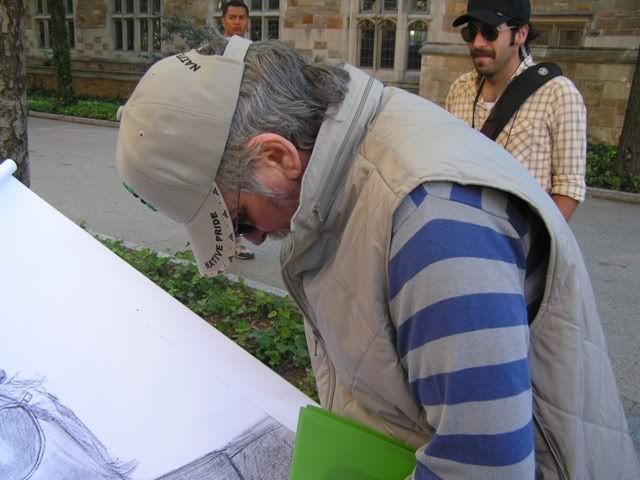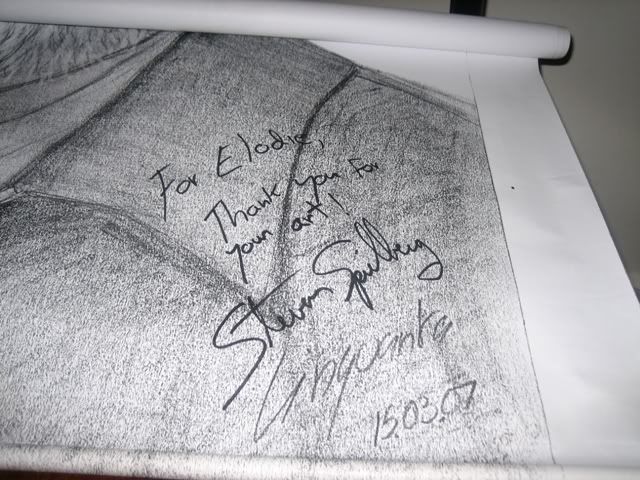 Then pictures ;)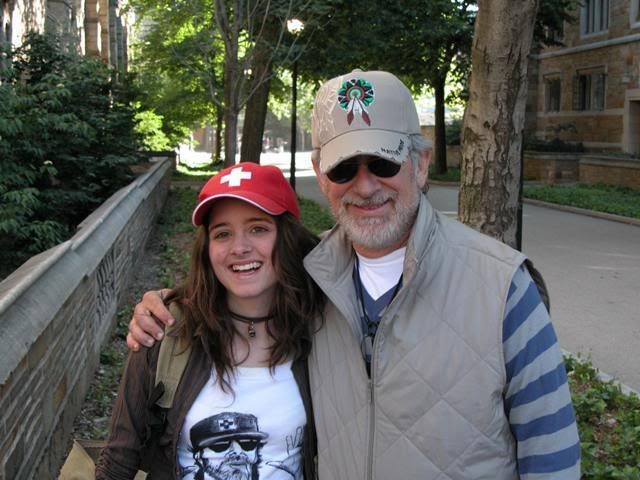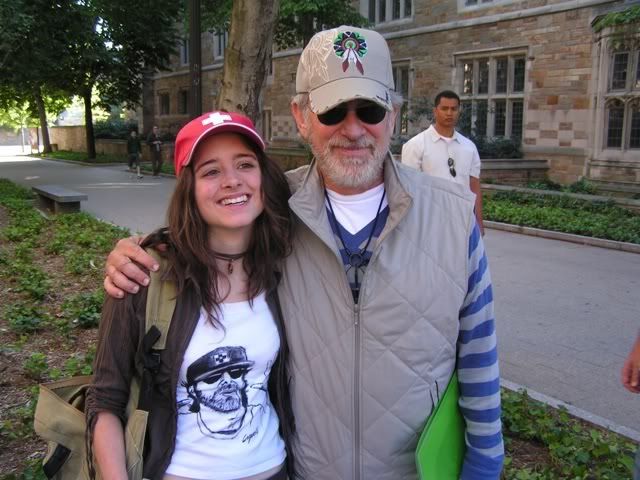 Other pictures here :
http://smg.photobucket.com/albums/v1...T%20SPIELBERG/
He was sooooo nice !
Fred asked him hwo many caps he do have, and he say that he can't count ;)
I tell him that I was very affraid of E.T. and he say « You were affraid of E.T. ??? »
Then I say « Yeah I made a therapy for that »
And he laught, that was just GREAT !!!
I'm so happy, it was my BIGGEST DREAM and it comes true !
So I can really say that IMPOSSIBLE IS NOTHING !!!
Thanks Steven Spielberg for realizing with this GREAT meeting !!!
Thanks Aaron for taking the pictures ;)