http://shop.bafflegab.co.uk/album/th...he-black-comet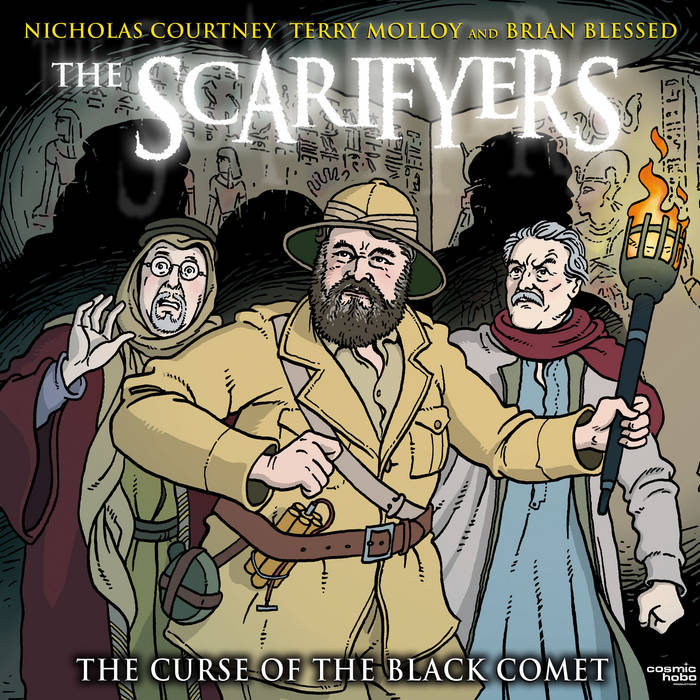 This audio comedy-drama is the fourth tale of The Scarifyers (
http://bafflegab.co.uk/productions/the-scarifyers/
) focusing on themes not unlike a typical Indiana Jones adventure. I have yet to listen to it myself but it seems to have all the right ingredients for an entertaining yarn especially as it features the one and only (insert shouty voice here) BRIAN BLESSED! These audio stories have been universally praised in the media and feature a wealth of talented actors.
Enjoy (if you like this sort of thing)
"Sir Basil Champion (Brian Blessed) is the world's worst explorer. In a career that has seen him lost in the Kalahari, captured by pygmies, and held captive for two-and-a-half years in a pit of rabid guinea fowl, it seems his luck can get no worse - until he is eaten by a rhinoceros. Some weeks after his unlikely demise, MI-13 is called upon to investigate a mysterious outbreak of the Black Death - at a Chelsea solicitor's during the reading of Sir Basil's will... Has Sir Basil's legendary bad luck reached out from beyond the grave, or is there a more sinister explanation? And what is the connection with his ill-fated Egyptian expedition fourteen years earlier? Lionheart (Nicholas Courtney) and Dunning (Terry Molloy) must journey from London to the highlands of Scotland and the lost tombs of Egypt, to uncover the truth behind Champion's death... and the Curse of the Black Comet."