So, I have started building my Indy collection - or more like actually rebuilding it since I had a LOT of Indy stuff when I was younger. Sadly, I neglected to keep as much of it as I wish I had. Anyway, here is most of it - I have a few books, comics, and rpg items that I didn't include as well as my costume/gear. And movies, of course.
Anyway, here it is. There are a few non-Indy artefacts that I put in to round it out for now (including a screen used gold metal cup prop from "Alexander") and that fit in with the overall Indy vibe.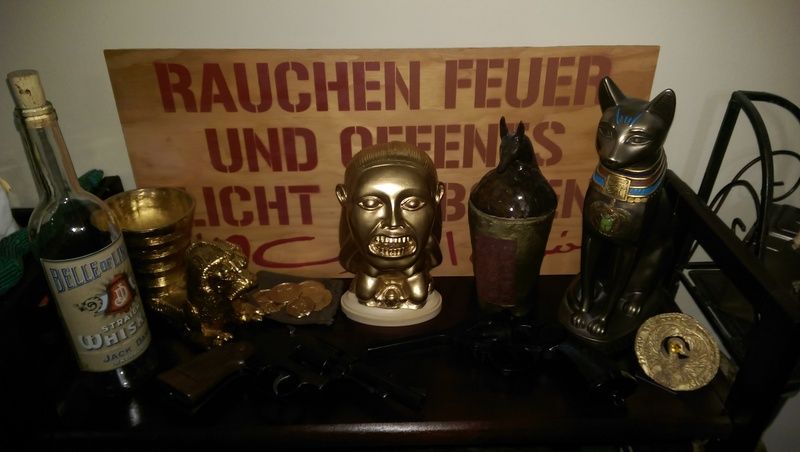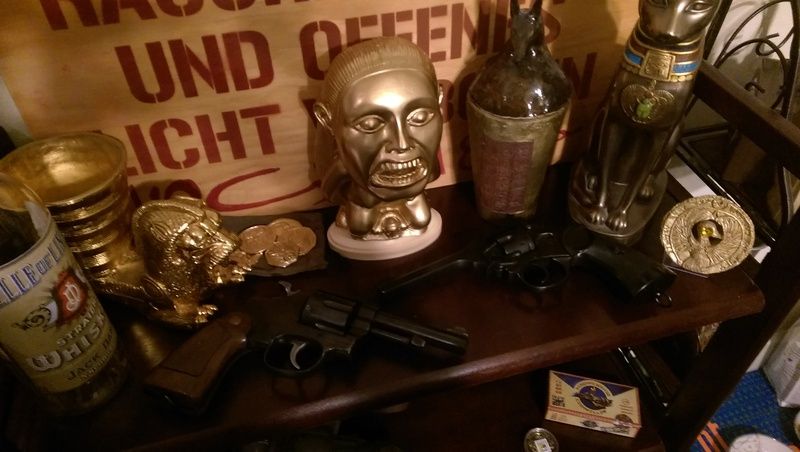 Hopefully there will be more coming soon! And finally, a few pictures of some really awesome pieces I could have kept if I had the room to store them and the money to ship them back from Mississippi...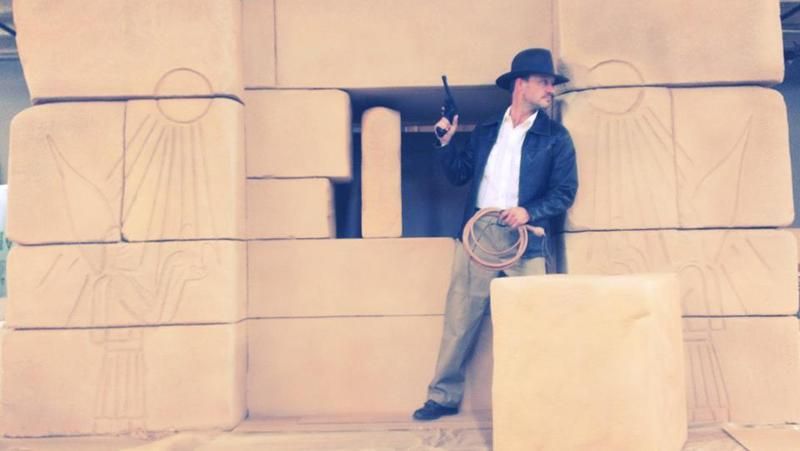 Sadly, I didn't have my shirt/pants or gunbelt, but I did have my whip, jacket and Webley (not SA but good enough) and borrowed a friends Todd's Costume fedora and made due with a shirt and pants I had at the time.