Hi, Rodeloal. Welcome to The Raven!
Which country are you from?
For me, the star is definitely the truck (even though its screen-time is relatively short compared to the entire length of the sequence). I just love its weathered look and the sound effects of its mechanics. There are a few threads here going into detail about the LG3000. I can post links if you're interested.
Anyway...
Your first photo is
FANTASTIC
, especially with a background image to the diorama. Looks great! You did a wonderful job, Rodeloal.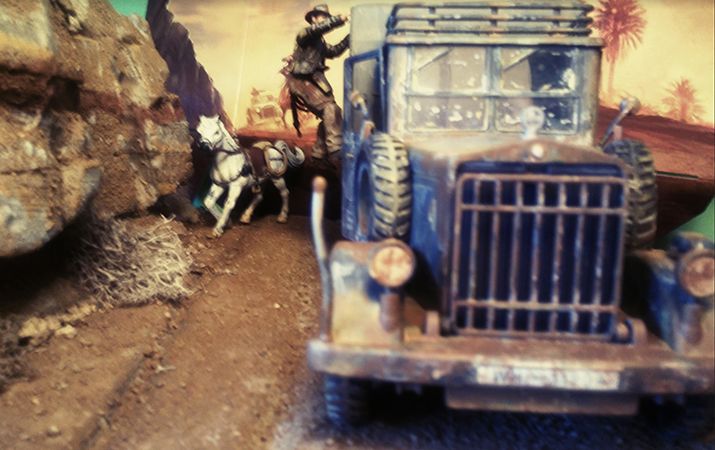 Thanks for the inspiration because...one of these days, I want to do this in 1/35 scale.