(Sigh)
Okay, I'll be frank, this is either going to win me some points, or make me look like a little kid . . . here goes.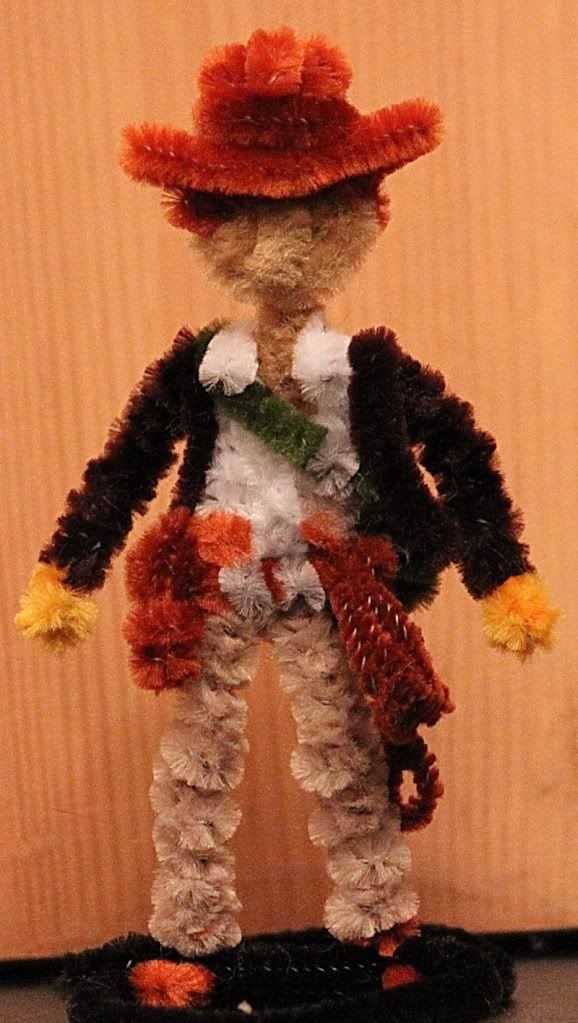 I made this . . .
This used to be my thing when I was 10 or 12. See, I was crazy about action figures. seemed like I was always dissapointed though, the articulation maybe didn't suit me, it's action feature hindered it from being a good likeness, wrong accessories etc.
I was convinced I could solve my dilemia by making my own.
The first ones I made out of paper . . . flat paper . . . they blew. I found these pipe cleaner things in my house. With some practice, I could make anything.
This one was made recently however, he's probably the best Indiana Jones I've ever made. He's roughly 4 inches tall and is based on his appearence in "Raiders" - He even has the truck chase gloves.
The whip is one solid pipe with a handle wrapped on, it can be coiled and clipped onto his belt.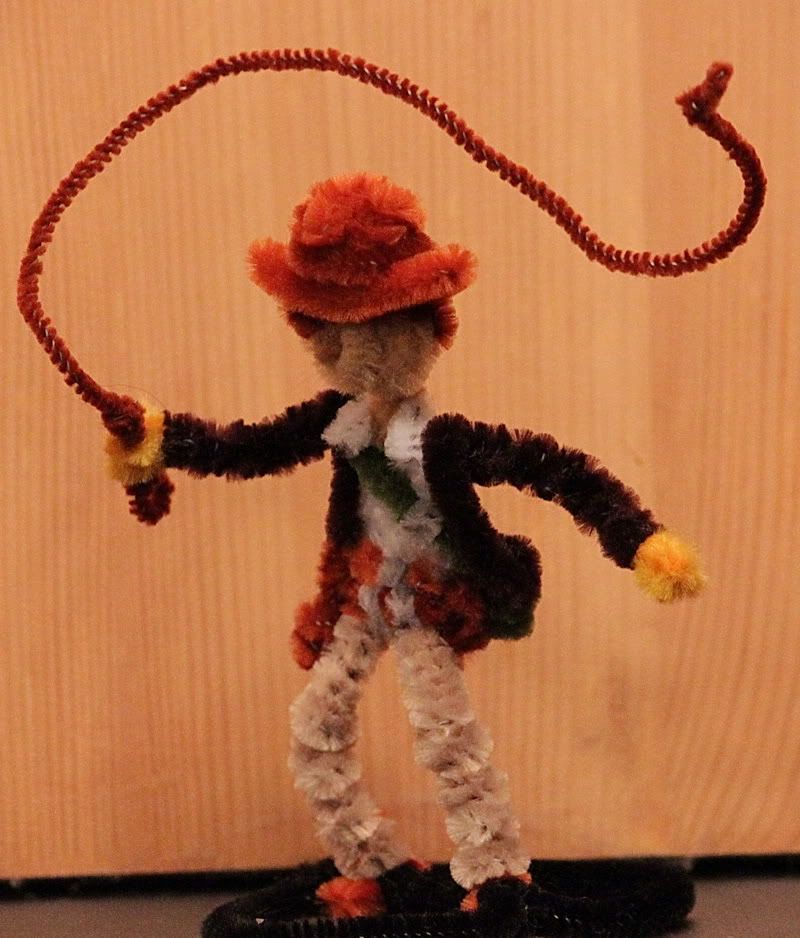 As pictured here.
I also made him a Webly revolver and a gold Idol that I couldn't seem to get a decent pic of, I was really having some camera problems that night.
So . . . yeah . . .